Degrees and Careers in Science (23rd March 2018)
Education is the passport to the future, for tomorrow belongs to those who prepare for it today!
It was an informative and interactive day for our KS4 science students who are interested in finding out more about degrees and careers in science. This unique opportunity helped them to find out more about a range of scientific degree fields and careers.
In the careers session delivered by Dr. Emily Jones, they explored different science fields which was a chance to discover more about the possible range of careers available for them. A steady flow of questions and answers fostered an engaging atmosphere within the session.
This event also gave them an insight into what an undergraduate level of study in these disciplines might be like.
Hands–on activities in one of the undergraduate laboratories was next. To explain simple acid-base reactions, bath bombs were made, demonstrating the uses of science in the everyday world.
Our Year 10/11 students had lots of fun while preparing bath bombs. As well as strictly following the given method, they were allowed to use their imagination and experiment with different scents and colours which resulted in creating a variety of different bath bombs. It was a pleasure watching Mia Leach, Tyler Culley, Dhruv Sharma, Ryan Patrick, Jack Pretor, and Callum Patton behaving as real life science researchers. They were praised numerous times for their excellent laboratory skills and behaviour by Dr. Emily Jones. After testing the bath bombs, pupils were able to take home some of them as presents for their family.
On our way back to the school mini bus, we popped into the Zoology Museum and the Student Leisure Centre. We admired the 300 000 rare animal species and took part in a scavenger hunt. We also met some of the University of Reading students going for lectures, working in the laboratories doing yoga, playing squash, badminton, swimming etc. It was like tasting a day of university life – we discovered, we explored and we met with some interesting people.
Who knows, one day our students might become scientists and make the world a better one.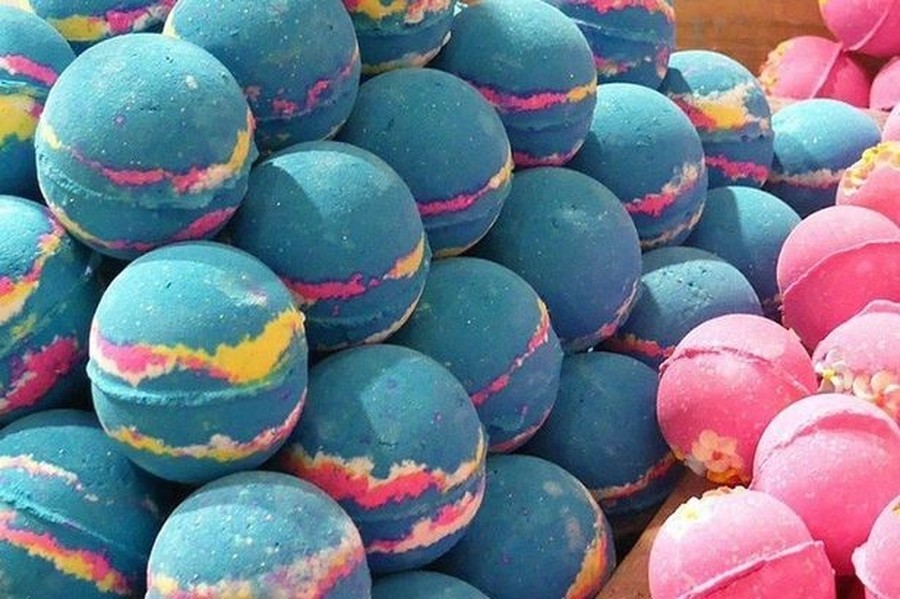 The main ingredients in a bath bomb are citric acid and bicarbonate of soda.
When these are added together in the presence of water, a chemical reaction takes place and a gas is made (that's where the fizzing comes from)
Colouring, fragrance and different oils is also added.
Bicarbonate of soda's other name is sodium bicarbonate. When acid is added to a carbonate this chemical reaction happens:
Acid + Metal carbonate  Metal salt + Water + Carbon dioxide