Meet the Team
This week, we have the pleasure of introducing our...
Vocational Team
In our Vocational Team we have:
James Brader, Scott Rodger, Andrea Emmett, Becca Archer, Nick Peck, Sophie Brawn and Carol D'Angelo.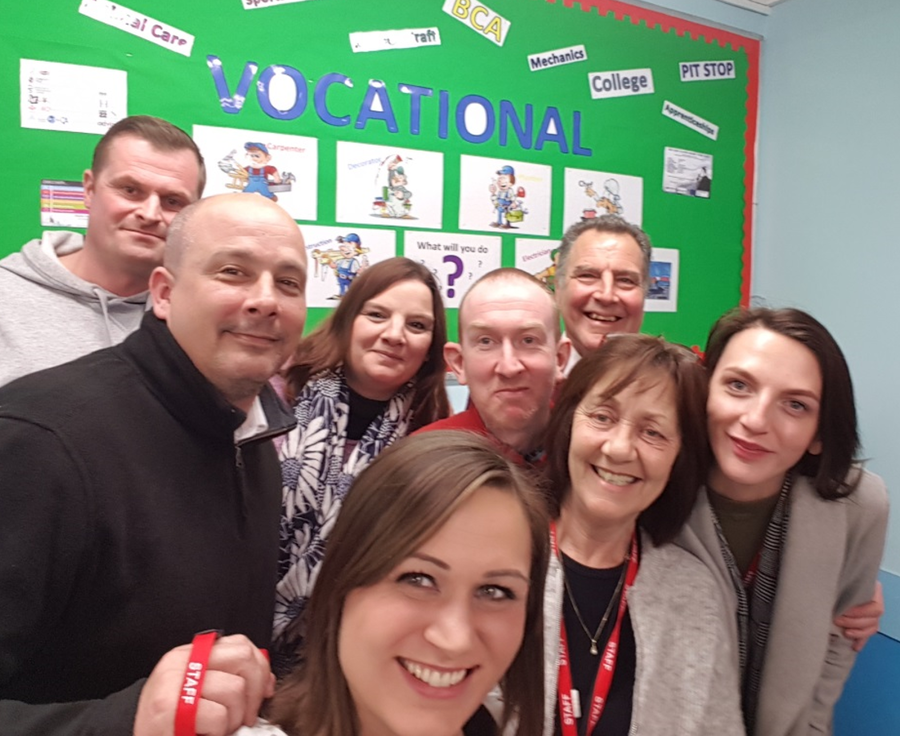 Here is a brief introduction to the team:
The vocational team are a busy lot, going off-site and working alongside the students to help them gain valuable life skills and an introduction to working life. The vocational programme offers students the opportunity to attend courses out of School to enhance and gain further qualifications in different subject areas.

Currently the programmes on offer are mechanics, sports studies, construction, kitchen craft, equine and football leaders. Next year, we will be adding to the qualifications on offer and we are really excited to announce that the Duke of Edinburgh Award will become available to every student.

Watch this space!!